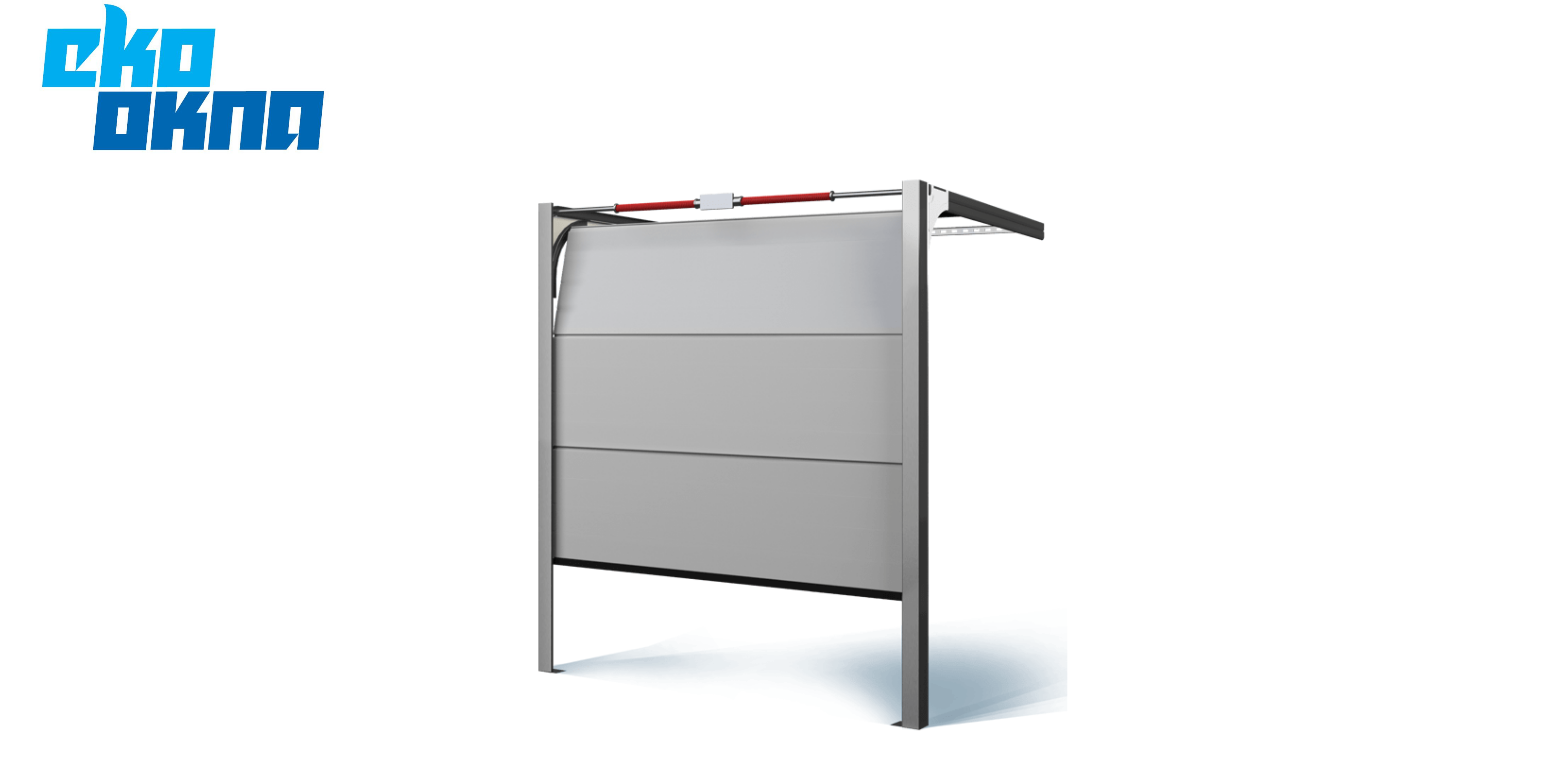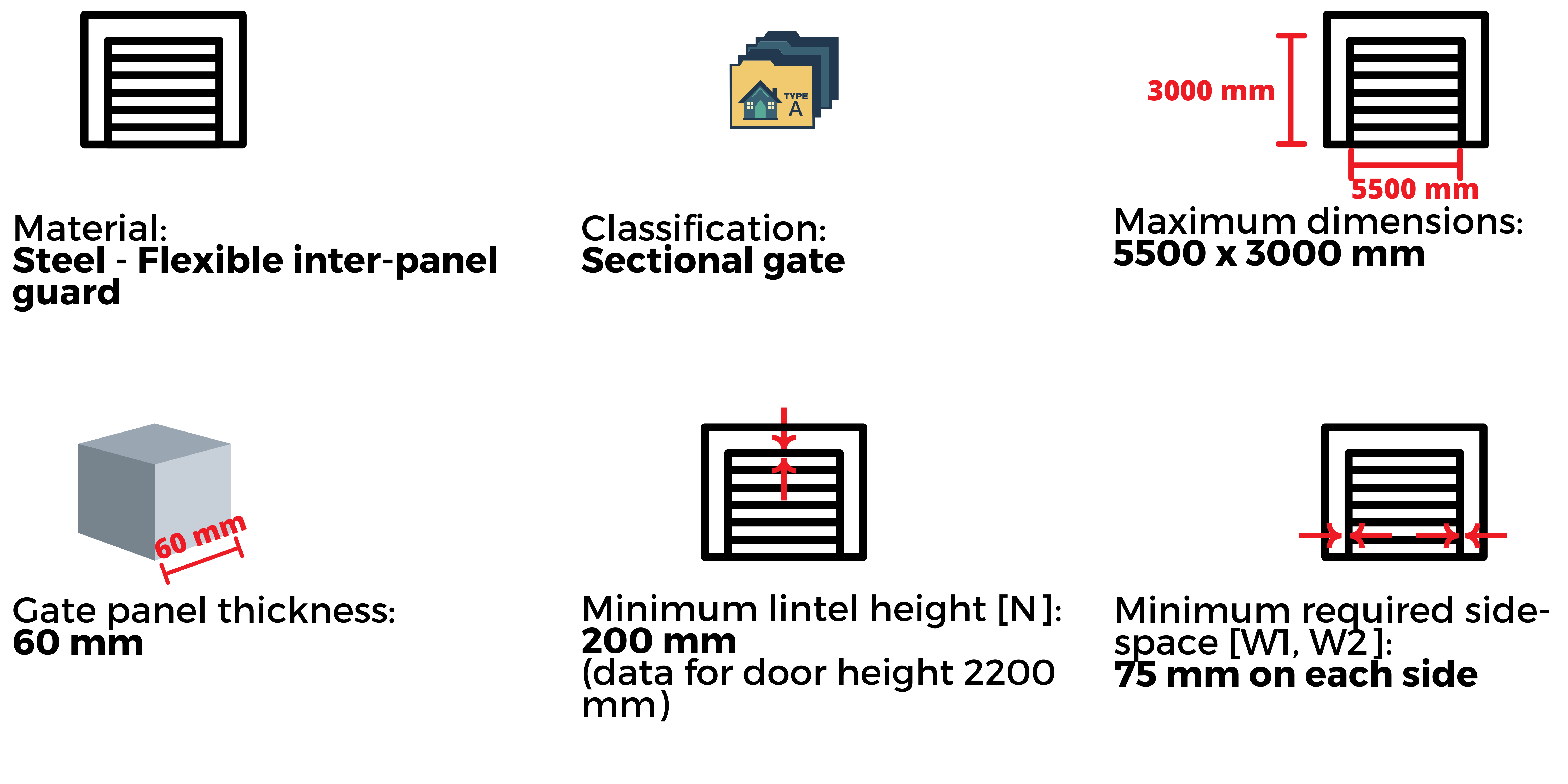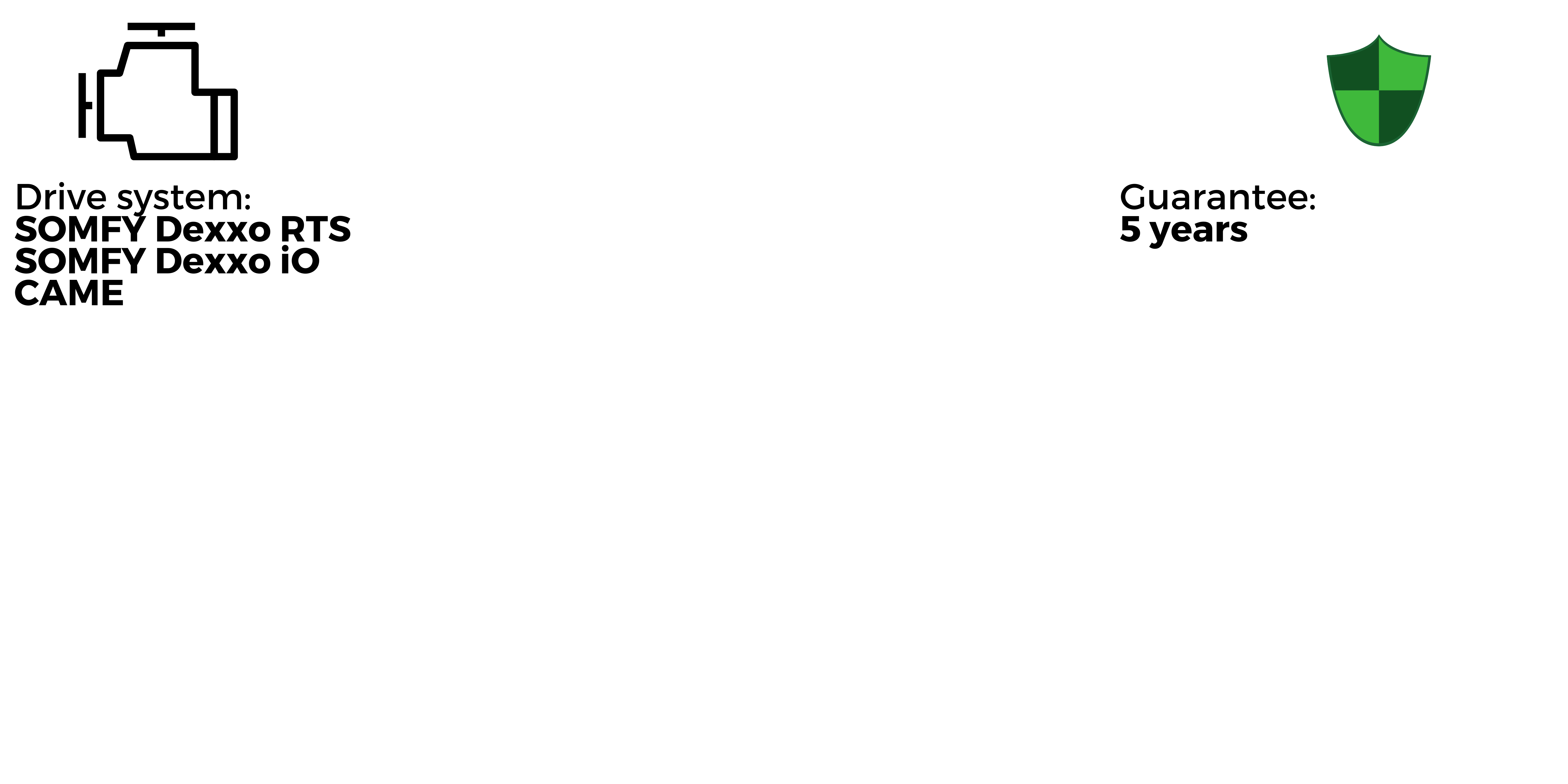 For whom?
Made of top-class components, equipped with a reliable fastening and protection system. Gates from our offer have a double-sided corrosion protection, thanks to which they maintain their appearance and functional properties for many years. The spring technologies used make the door fit perfectly into every garage opening.
Constructional features
The garage doors are equipped with durable torsion springs located in the lintel of the opening or at the end of the horizontal guides. The main advantage of this type of solution is the execution of doors up to 15m2. Door panels from leading manufacturers Hoesch (Thyssen group) or Epco, which are characterized by high resistance to external conditions and excellent thermal insulation. A patent protecting fingers against crushing was applied in the places where the panels are joined. The entire armouring has been coated with ZM EcoProtect coating, which protects against corrosion.
The doors are available in many sizes tailored to customer needs. We offer finishing options with a choice of surface embossing. You can also choose from a number of accessories, including automatic drives, glazing, service doors and decorative accessories (read more in the "accessories" tab).
You can choose automatic drive (using Somfy motors) or traditional manual drive. It is also possible to integrate the door with the smart home system.
Technical specification:
maximum width: 5.5m,
maximum height: 3m,
maximum weight: 195 kg,
minimum dimensions: 75 mm ember, 85/115 mm lintel for rear springs or 200 mm for front springs
CE certificate on the basis of tests of the Swedish Institute of Technical Research SP.
We offer panels with surfaces:
smooth surface,
Woodgrain with different embossing options.
Sectional garage door system using torsion springs eRSC200 (front) or ERSC70 (rear). They are distinguished by their robust and durable construction as well as by their safety of use – the entire length of the door sections are finger-safe. An additional advantage is the simplified assembly: fewer parts and pre-assembled elements.
High quality components are used to manufacture the doors, manufactured from the best grades of galvanized steel and polyurethane hard foam. The sectional structure is equipped with a technology protecting against finger crushing. The system of torsion springs is suitable for renovation and replacement of existing garage doors.
Insulation
Infinity&Design Premium sectional doors are characterized by very good thermal insulation parameters. Panels are made of two steel facings and a core of hard polyurethane foam, which guarantees insulation at the highest level. The heat is also ensured by thermal seals of the guides.
Panels are not only extremely warm. Their cladding is also vapour-tight and has the best anti-corrosion protection.
Panel pattern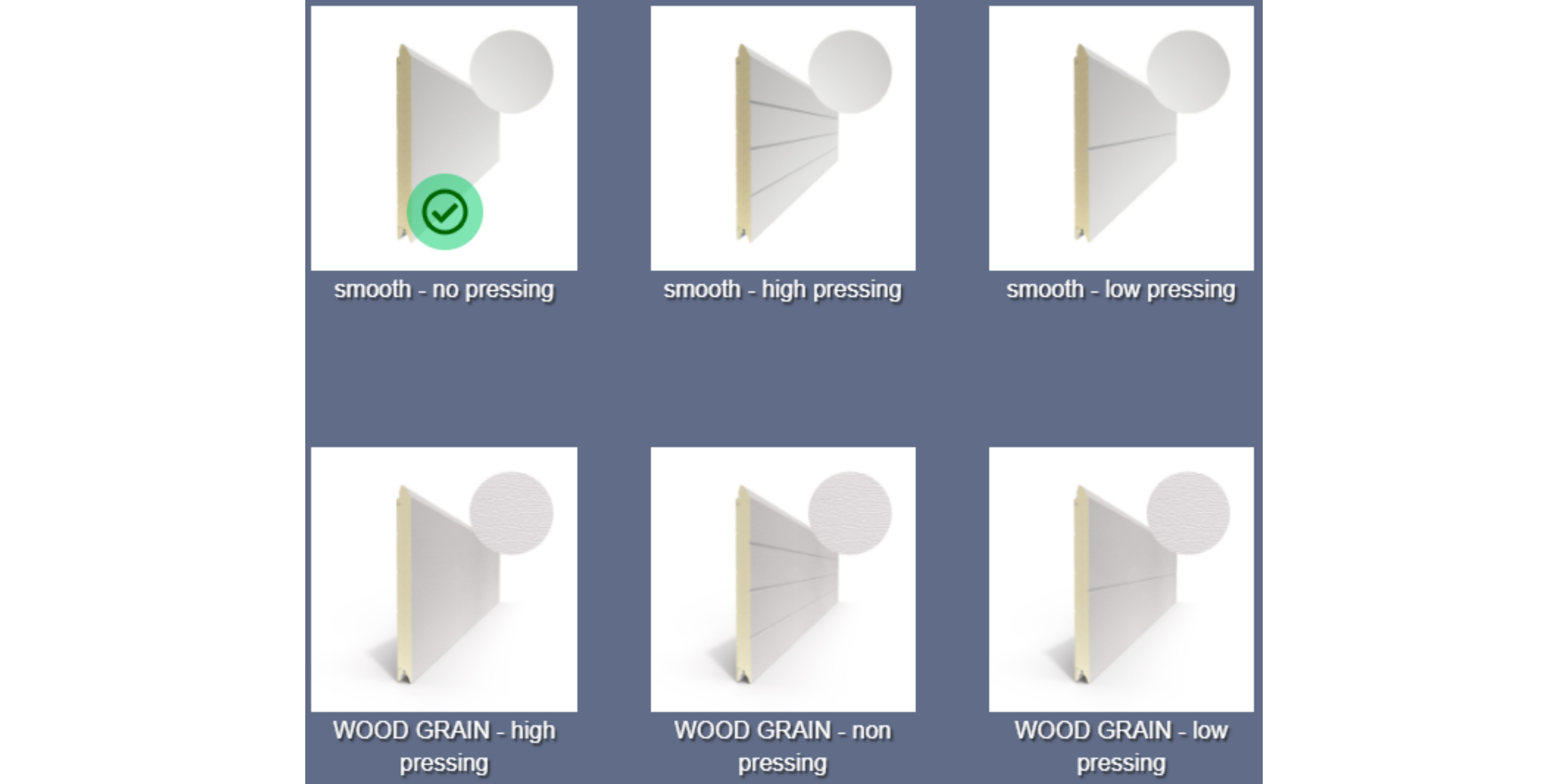 Assembly
Colours