So you've found Fenbro while looking for affordable windows and doors from Poland and landed on our website. There's a lot of news, product descriptions and useful information (and that's great!) but there might be some questions that you feel have not been answered yet. You may have doubts concerning our sales process, the best time of the year for windows or door replacement and the way you need to prepare for the latter. If this is your case, then you are in the right place! In the new series of blog posts, you'll find short interviews with some of Fenbro employees who will explain the most crucial company-related issues to you. All of this in order to make you familiar with our services, regulations and -last but not least – our fantastic and helpful staff.
Remember that you can reach Fenbro experts any time HERE .
Feel free to ask questions about Fenbro-related issues that concern you the most – we'll happily answer them for you!
Firstly, read the interview with Paweł Brodzik (Fenbro CEO) about the details of the doors and windows buying process.
DOORS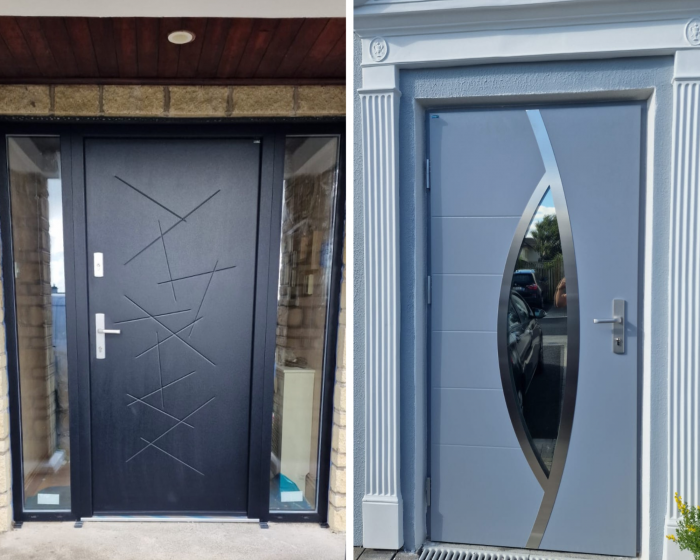 If we are thinking about renovations in our home, such as replacing windows, how do we prepare for this?
If the house is an old building, we need to assess whether it has good insulation (walls, roof, floors) or whether we have heat loss in these areas. Already at this stage we can determine if it is worth spending money on the best passive (energy-efficient) windows, which will not provide us with sufficient insulation if heat escapes through worse insulated areas. Or maybe it is better to improve the insulation in small steps, and to focus on the price of the product. Generally, in my opinion, it is much more reasonable to choose an optimal solution and not necessarily a product with the highest parameters.
The location of the house is also of extreme importance. You should choose windows that meet your expectations in terms of resistance to wind or heavy rain. Houses located on the coasts require windows that are more resistant to severe weather conditions – namely, they should have a third gasket, or a 3-glazing unit. In the houses which are next to busy streets, triple-glazed windows are worth considering, most preferably with a sound-absorbing glazing unit.
Our sales team prepares a few proposals for you in terms of parameters and price. Once you are satisfied with the offer, our fitter will come to take the measurements. At this point, you will be able to see samples of windows and colours and get a closer look at the product of his choice.
Remember that choosing windows is not a simple thing to do – but that's why we have an excellently trained sales team to help you choose the right product for your needs.
How does the process of buying doors at Fenbro look like?
You should first see our range of doors, which is available at Front Doors category. Once you have selected the model, you must provide us with the measurements of the opening (width x height [mm]), colour, glazing, side and opening direction of the door. The other accessories (handle, colour of handles, type of hinges) are selected according to the instructions from our salesman, who makes sure that the door meets your expectations. Each time we give you a very detailed quote, including the cost of the product, delivery and installation. This makes our offer very transparent and attractive to all the customers.
What is the current lead time?
It depends whether the fitting service is included in the order or not. Without fitting, it is from 4 up to 7 weeks. If you want to order the door installation from us as well, you have to take into account the fact that at the moment you will be scheduled for 2023. So from 2023, the lead time will last from 8 to 10 weeks
From where should we start choosing a door for our home? Does Fenbro provide warranties on the purchased products?
Well, first you have to visit our website at External Doors . There you've got a wide range of doors to choose from. Look at the photos, read the descriptions and get to know the specification of chosen door models. Whenever you've got questions or doubts, simply contact our Sales Team. They will help you to choose the product tailored to your needs and, if you're interested in our offer, they will get back to you with a free quote, too.
WINDOWS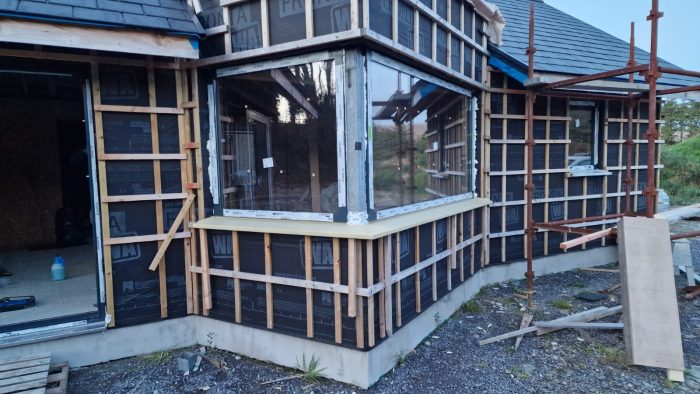 How does the process of buying windows at Fenbro look like?
Similarly to the purchase of doors, first you are advised to visit our website and get to know our range of windows.
Then you should contact our Sales Team and ask them for a quote on your planned order, providing them with all the details concerning your product choice:
model or at least material their piece of joinery should be made of (uPVC / aluminium / steel)

measurements such as width x height [mm]

favourite colour

preferred glazing unit(Double / Triple)

preferred opening scheme (Inwards / Outwards)

expectations in reference to the minimum "U – value".
Some other information you should provide us with include the type of your building project (if it's a new build or a renovation) and the date on which you plan to have the complete openings ready to measure. To get a precise quote, you should also inform us whether the purchase is for an individual or business needs. What is more, in order to calculate the cost of delivery, we need to have your exact address.
Then, if you are happy with the received quote, you can contact the fitter in order to confirm the openings measurements. Please make sure that all openings inside the building are ready, so we will be able to measure width and height. Remember that before you place an order at Fenbro, all the measurements HAVE TO be confirmed by our fitter. It is a guarantee of a correct product choice, your satisfaction with the purchase and the ONLY way to avoid unnecessary additional costs on your part in case of the wrong order. Also, at this stage you can see the final product as our fitter brings all the product samples with him (most of our windows, including the colour charts).
I would like to make an important point here: please make an appointment with our fitter only if you are decided to order joinery from FENBRO at all. Time is precious for both you and our staff – let's not waste it on orders that will not get a chance to be finalised.
What steps should I follow when choosing windows?
After measurement, you will get an update offer from us. And here's the good news: you don't have to worry nor remember about anything at this stage, as our fantastic Sales Team will guide you seamlessly through the whole sales process. Next steps include:
Agreement & payment –

It is the stage at which we confirm the contract and you make the payment.

Production –

It's the time it takes to produce your ordered joinery.

Delivery of windows –

This is the shipment period for your ordered products.

Installation period –

The date of the fitting is scheduled between 3 up to 7 working days

after

the delivery.
How does the window replacement process look like?
Here's a list of all the necessary steps during the window or door installation process at your house – let me briefly explain what they mean:
First you have to send a request for a quote to our sales team. they will return to you with a free quote on joinery, delivery/installation costs and the lead time.
After receiving a free quote from Fenbro (which you are happy with!), it is necessary to have all the measurements confirmed by our fitter. Only after this crucial step can you go on to the next one.
When you're sure you've got the right measurements, it is the stage at which we confirm the contract and you make the payment.
Here you have to wait a bit as it's the time it takes to produce your ordered joinery.
This is the shipment period for your ordered products.
You have to remember that the date of the fitting is scheduled individually and depends on yours and our fitters' time availability. It is generally between 3 up to 7 working days after the delivery.
Installation at a new build (extension)
With Fenbro, you can be sure that high-quality installation is assured by the use of top-quality insulating materials. On request, we are also able to carry out the so-called warm installation (using the best insulated fitting materials).
Having removed the existing joinery, our fitters organise the skip for old windows/doors. After the installation of new joinery, the fitting team will verify whether new windows or doors work properly. They will also clean up their work area afterwards.
Before leaving your house, our installation team will provide you with the advice on how to properly maintain your new joinery. They will also demonstrate how your new doors/windows are to be operated.
What is the best time of the year to replace windows?
To be honest, any month will be good, provided the air temperature does not fall below 0 degrees. Low temperatures can stand in the way of proper window insulation and make it difficult for installers to work in cold weather.
What if we notice a product defect a few days after installation?
It's not a problem for us as we are prepared for all kinds of risks related to the sales process. The products we sell come with a full guarantee and the installation service is covered as well. Therefore, when it is our team that installs your windows, we take full responsibility for the whole process. The only thing you have to do is to report the problem to us by email. We need a description of what's wrong, including pictures or a video of the defect . Depending on whether the problem is with the product or the installation, the relevant company department will deal with it as quickly as possible. All of this in order for our customers not to be bothered by the time it takes to complete the complaint process.
To be continued…