Natural light in house is always better than artificial light. It improves your well-being, motivates you to be more efficient during the day and, best of all, it is free. By taking advantage of natural light in the house you can enjoy better comfort of life without adding to your power bill. Unfortunately, many homes were not built with natural light in mind. How to change it? How to increase natural light in your home?
Benefits of natural light in your home
While searching for properties to buy or rent most people look at the amount of indoor natural light. Is the property full of natural light or dark? We do not want to live in dark and gloomy houses, even temporarily. Why? Because natural light plays an essential role in your lives. It is a good source of positivity, warmth, comfort, and health. What are the benefits of letting more sunlight into the house? Let's take a detailed look at some of them.
Energy Efficiency And Lower power bills: Natural light reduces the dependency and need for internal lighting, which helps save energy. The more sunlight floods in, the lower is consumption of artificial light during the day.
Health Improvement: Artificial light has a bad influence on your eyesight and may cause headaches as well as irritation around the eyes. While working at home, it is always better to have access to natural light rather than a light bulb.
Stress and Anxiety Reduction: Natural sunlight in your house affects your mood positively. It has a positive influence on mental health and lowers stress as well as anxiety levels.
Productivity Improvement: Lack of natural light in the home is as discouraging as cloudy weather. Natural light is known to boost productivity and improve our efficiency.
Sleep Quality Improvement: Quality of night sleep depends on your routine. It is difficult to maintain a healthy sleep routine without access to natural light in our bedroom. Natural light impacts the body's circadian rhythm and helps people sleep healthier.
Home Value Increase: Homes with good natural lighting tend to have a higher market value. Why? They are popular because of the availability of light and because they give the illusion of more space.
How to get more natural light in your apartment or house?
The best way to get more natural light in a room is to replace old windows with modern windows with narrow frames or picture windows. A picture window (also called a fixed window) is a standard window that is non-operational. The window does not have a handle, hinges, or any operable hardware. It permits light to enter while remaining closed to the exterior environment. Fixed windows are perfect in rooms where maximising a view, light transmittance, or solar heat gain is desired. They are not, however, recommended in places that require daily ventilation.
Unfortunately, window replacement is not always an option. How to bring natural light into a room without windows change? A good idea is to resign from net curtains. Although the fabric allows light to pass through, it does not allow you to take full advantage of light reaching your window. Another way to brighten up the room is to paint the walls white. If you do not like white, other pale colours may be an option as well. What you should avoid are dark walls and floors. Since dark colours consume light, the room will look even darker.
Natural light: House design with light in mind
Natural light should play an important part in house design. How to increase natural light in the house? How to design the building? Windows maximise natural light in your home. To make a good use of the sunlight getting into the house, the windows should be:
located accordingly to the cardinal directions,
big enough,
functional enough.
Cardinal Directions
While designing your future house, take some time to have a look at the parcel of land and check its orientation with the cardinal directions. Traditionally, we aim at having living room windows facing the South. South-facing windows attract heat energy as well as light. That ensures more natural light in the afternoons, when we tend to use the space more often. But if you work from home, you may find living room windows facing the East more convenient. North-facing windows take the least advantage of heat and light. For this reason, designers usually situate bedrooms, bathrooms and utility rooms on the northern side of the building.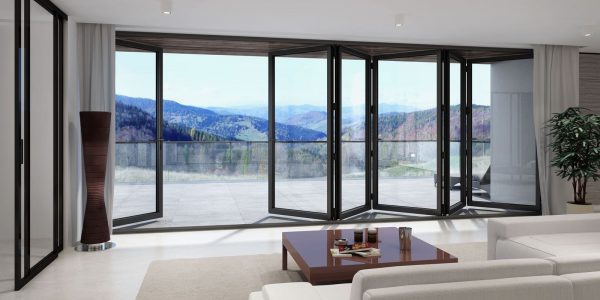 Window Sizes
Modern architecture is all about large glazing units. Solutions such as curtain wall windows are chosen for practical and aesthetic reasons. Large windows attract light as well as heat energy and therefore help save energy and electricity and lower power bills. They also maximise the view. They invite nature into the house.
Sizes of windows should be chosen according to their destination. Large glazing units will do well in living and dining areas, they are also recommended in the bedrooms. In children bedrooms the standard size of regular single and double-sashwindows will be the most efficient. They will let enough light inside and will not interfere with the room layout. The best choice for a modern kitchen, on the other hand, is a short and wide picture window or a single sash window.
Window Functionality
As far as window functionality is concerned, it should meet users needs and expectations. As we have already mentioned, a picture window is a great choice when it comes to maximising a view, light transmittance, or solar heat gain, but rather a poor one as far as ventilation is concerned. For this reason, before choosing windows, we should answer some very important questions:
How will the window in a certain room be operated (fixed \ tilt \ tilt-turn \ casement \ fixed inside the sash \ fixed \ casement)?
What opening scheme should  windows have in each room?
What are our expectations towards window opening and closing?
How often and how will the windows be cleaned?
Which model shall be chosen (standard width of the frame or with a slim look)?
How are we going to protect the interior from excess sunlight?
Answers to these questions ought to help us choose from the vast variety of window types offered by producers and dealers. One of the most universal solutions are windows with narrow frames. They provide the most natural light as well as a very elegant look. Another solution is sliding windows. Cortizo Cor Vision can be installed in a very discreet way – with a frame hidden behind the facade of the building. It gives an impression of a window made from nothing but glass.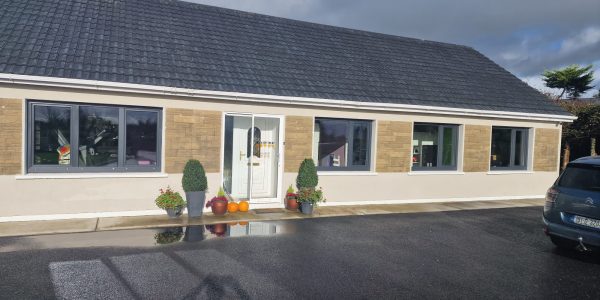 How to increase natural light in house with a small budget?
Solutions aiming at letting as much natural sunlight into the house as possible are usually made with aluminium. That means the windows are not affordable for investors with limited budgets. That leads to a question: Is it possible to get more natural light in a house or apartment without spending a little fortune on sophisticated glazing units? It is.
The most affordable units on the market are uPVC windows. Unfortunately, they usually come with wide frames that do not provide the desired slim look. Usually does not mean always.  Aluplast IDEAL Neo is a window designed and produced for investors with limited budgets who are looking for premium windows and slim look. The units offer functionality and elegance of prestigious windows for an affordable price. They are also very efficient in terms of thermal and acoustics insulation.
Replacing artificial light with natural one by choosing proper windows
Windows and their decorations have a great influence on how much natural light floods in. If we value natural sunlight over internal lighting, we should choose our windows wisely. It is good to remember that the choice is not limited to aluminium windows only. Also, uPVC windows may provide us with the desired look and functionality. If you are planning on replacing old windows and have not decided on the type of new ones yet, consult your local dealer. The market is a fast-changing one, which means that some new solutions are launched every year or so. That gives us a vast variety to choose from.