So you've bought your dreamt windows and you are ready to update your home and give it a new look. Now it is time to search window installation companies and find professionals who will guide you through the window installation process smoothly. It might seem a challenge but if you buy your joinery from Fenbro in Ireland, we've got you covered!
What you can expect from Fenbro installation team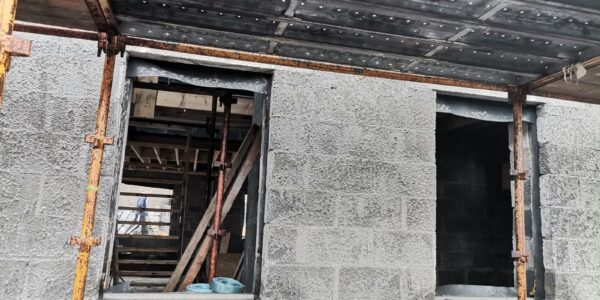 At Fenbro, we have all of the tools and resources you need to get it done right. We offer professional independent installers who know how to install windows correctly – both in new construction and old buildings. 'How much does window installation in Ireland cost?' or 'How to find the best window installation services near me?' – do such questions occupy your mind? If yes, then at Fenbro you will not have to ask anymore. We know that it requires a lot of trust to commit to a remodelling project and we respect it. We are giving you quality and experience from start to finish. Once you place your order with our sales team, you can be sure that we will contact you with trustworthy professionals who will prove themselves irreplaceable throughout all window installation steps.
Who installs windows best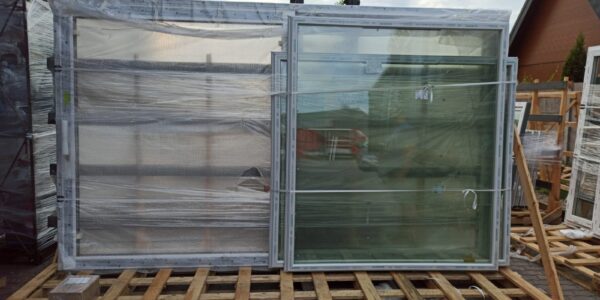 It is said that even the best windows will not fulfil the expectations of the customers if the fitting is not done properly. And we are lucky as – according to numerous enthusiastic customer reviews – our fitter Marcin Wojtyczko (here you'll find his Facebook profile) and his team are among the best ones in the business in Ireland. They simply know why it is important to install windows and doors correctly. And they do it right.
If you are interested in Fenbro joinery and you have already received your quote (including window installation cost) from our sales team, our fitter Marcin will visit you with product and colour samples. He can reach any place in Ireland: in fact, he generally covers as many as 40 towns a month (which translates into twice as many customers as he often visits the same surroundings multiple times). During such a first visit, Marcin will confirm the window opening measurements to check for errors and he will also suggest some product solutions if you haven't made your final decisions yet. Then it is up to you to choose the most suitable date and order our window installation services.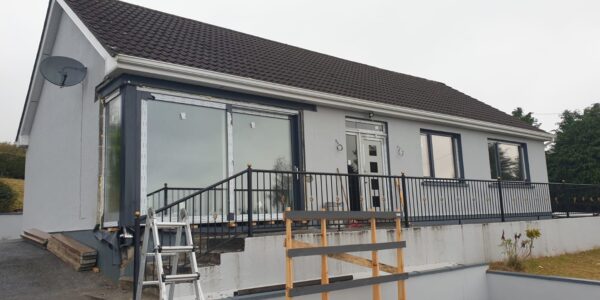 Essential steps for a proper window installation
Ensuring access to windows
All you have to do on the window installation day is to remove window coverings around the installation area and allow access to windows. Marcin and his team will take care of the rest! When your ordered products are already at your place, our installers will bring all window installation materials and tools necessary to complete the job. After consulting with you on the best way to carry out your project, they will get started.
Removal of the existing window
Our team's primary goal is to safely perform the window installation and respect your living space. The installers will remove your old windows. As a part of the project, we will make sure that the old windows are removed from your property and disposed of properly.
Positioning
After careful inspection of the opening, a new custom-made window is properly positioned to reduce heat loss and condensation. Our installation team will also secure the window in place and adjust its level.
Insulation
After each window is fit into its individual opening, it is sealed to ensure that the installation is air- and water tight. This helps to ensure that the window will perform perfectly regardless of prevailing weather conditions.
Worksite clean-up
Thanks to our exceptional team, you do not have to worry about a mess remaining at the completion of the project. Once the installation work is done, window installers will remove any work-related waste and leave the construction area clean.
Demonstration and advice
Before our installation team leaves your home, they will demonstrate how the new windows operate and give advice on how to properly maintain the products. This is a great time to ask any final questions you might have.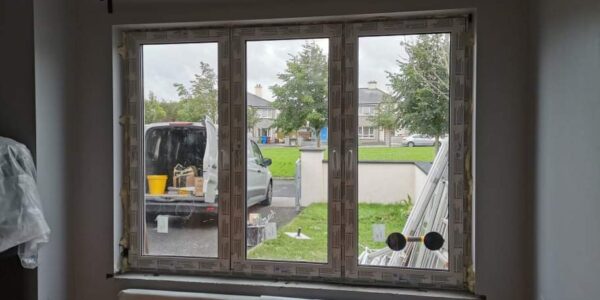 How to order window installation services in Ireland
You can be sure that with Fenbro, all your installation projects are carried out with a great deal of respect and professionalism. For our clients in Ireland, we offer a complete service which means a wide range of products to choose from, delivery and installation with full guarantee, across the country.
If you are interested in our offer, start by pressing 'Get a quote' button and submit your enquiry with the chosen joinery parameters (colour, dimensions, accessories, etc.). Our sales team will return to you with the purchase quote on joinery, delivery and the lead time. This is when you can ask for installation services and order our installation team's first visit. During such a visit, our fitter will help you to estimate the final installation price and availability. He will also confirm all the products measurements and take a deposit for the purpose of measurements and future installation services.
From that moment on, you can sit back and…relax. At Fenbro, we always put our clients first, striving to provide the best possible workmanship and customer experience. Check our customer reviews on Facebook or Google to make sure we do not make empty promises!