While there's no doubt about the benefits of having sliding doors or windows in one's house, there is much debate going on about the qualities and characteristics of premium-class sliding systems. One of the key problems for many customers (apart from the price) is how to differentiate a low-budget system from the premium sliding systems, especially in the case of uPVC products. Fortunately, it's not an impossible task – below you will find some useful information regarding that topic.
How can you determine the quality of uPVC?
At the first glance, all uPVC doors and windows look very similar or even identical. But, as the old saying goes, the devil is in the details and you should know about these little details beforehand. As you already suspect, the final quality of uPVC depends on a range of factors. However, the most important are the following characteristics of uPVC used in premium sliding systems (both windows and doors) :
high UV resistance – resistance of white uPVC to the negative effects of ultraviolet radiation depends mostly on the presence of titanium dioxide (TiO2). Colour stability of high-quality uPVC comes from the use of titanium dioxide, which in premium-class uPVC should take about 2.5% of the overall weight of a profile. You should take into consideration the fact that the titanium dioxide is quite expensive, so it affects the final price of uPVC profiles;
no content of hazardous substances – by the latter we mean, for example, lead, cadmium, barium or mercury. Such substances are still sometimes used by some manufacturers of cheapest, low-quality uPVC doors and windows;
high resistance to changing weather conditions – quality uPVC profiles should not show any signs of wear regardless of the time of usage – they should last for years without any significant changes to their look and properties.
And last but not least: uPVC used in windows and doors should be compliant with all the relevant law regulations and standards, not to mention being certified by a renowned lab. While verifying the quality of uPVC, you should also pay attention to the warranty. In the case of the quality uPVC, it should be a long-term one (10 years is the bare minimum).
Take note that the above information is relevant pretty much only to the material of which a given sliding system is manufactured, namely: uPVC. However, not only the quality of uPVC is important when it comes to the premium sliding systems. There are several other parameters and characteristics you should take into consideration.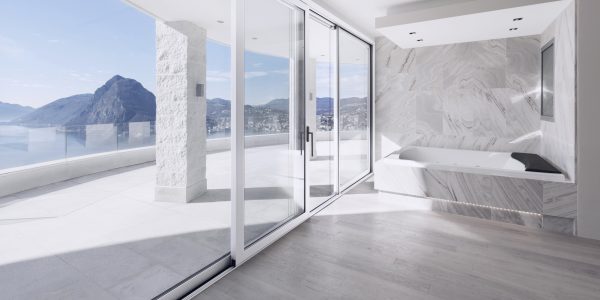 Premium sliding systems – what characteristics should they have?
When it comes to the premium sliding systems, everything depends to the greatest extent on your personal preferences and real needs. Blind following fashion is almost always a big mistake. Why? Well, fashion goes out of fashion very quickly, while practical solutions remain practical for a long time. The final decision, obviously, is up to you, though. That said, if you are looking for the characteristics that all premium sliding systems should have, you should pay extra attention to the following features:
easy maintenance after fitting – according to the unwritten rule: "minimum effort, maximum effect", premium sliding systems should require only a minimum effort from you in order to stay fully functional;
high sound and thermal insulation – the more, the better. While these parameters do depend also on other things than only the quality of uPVC, it is really highly unlikely to find eg. uPVC sliding doors with low-quality uPVC profiles and high-end triple glazing. In other words, you should always check the sound insulation and thermal insulation parameters, and the better they are, the higher the probability of a given window or door to be made from high quality uPVC;
ease of use – premium sliding systems shouldn't require applying force or some special method of operation to simply open and close them;
safety – the structure of premium sliding systems should be adequately reinforced, especially in case of larger sizes, in order to provide desired and expected structural stability and rigidity to the whole system;
rain-track presence – in the case of some premium sliding systems (e.g. patio/balcony doors), the presence of a rain track may be required in order to drain rainwater to the outside of the house;
trouble-free movement between rooms – premium sliding systems should allow for the installation with flush threshold, making it possible to fit the doors/windows perfectly flush with the floor.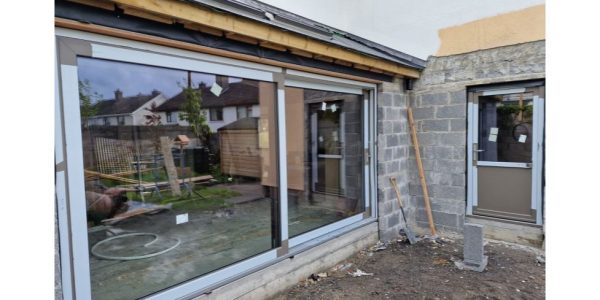 Final words
In our current offer, we have modern affordable construction: Aluplast Smart-slide (sliding patio doors) and HST lift&slide systems from brands like: Aluplast, Salamander, Gealan, Decco. The range of uPVC sliding doors available at Fenbro is really wide, thanks to which you will have no problems with finding sliding doors that perfectly match your expectations. If you need specific information about premium sliding systems that would be the best for your house or investment, just contact our Sales Team. After submitting your enquiry, you will get a tailor-made offer prepared by our specialists, based on your individual expectations and needs. And all of that within the specified budget and within 48 hours.