Which architectural elements do you visualise the most often when thinking of your dream house? Well, for many of us these are surely large windows – the ones giving an obstructed view of the outside and a spacious feel in the interiors, at the same time. Good windows for a house are undoubtedly the best decorators, enhancing the beauty of the home and letting a lot of natural light and air in. But while eye-catching aesthetics is one of the most crucial windows features, great functionality is the other, equally, if not more, important.
The right windows can do a lot for every home, including lowering energy bills and reducing outside noise. Additionally, there is the matter of cost and quality to take into account — how can you tell you aren't being overcharged and that the windows you select will stand the test of time? We admit that with such a range of window types to choose from, it might be hard to know where to start. Let us explain in more detail what best windows really mean – and what features of windows you should pay most attention to.
What to consider when choosing best home windows to buy
Obviously, selecting good quality windows will help you not only increase living comfort in your home, but also save money on utility costs for many years to come. Purchasing windows should in no way be an impulse buy. Do not be misled by the windows' attractive appearance in product catalogues or – even worse – salesmen's compelling sale formulas. Learn the facts about windows functionality and performance and get informed! We strongly advise you to go to our Brochures page and read the free e-Book on choosing the best windows for your home . However, if you feel you need more condensed knowledge here and now – read on!
Durability
Generally, best windows for homes should last longer than just ten years. Modern window frame materials like uPVC, aluminium and wood are strong and structurally sound. Some materials are better at blocking drafts and keeping heated air inside during winter. The non-corrosive materials shall not warp, dent, rust, or rot. Given proper care and maintenance, uPVC windows can last up to 20 years, aluminium windows up to 40, and timber windows up to 60 years or more.
Type of a window frame
There are three common window frames, each with its own set of pros and cons. Keep in mind that the best windows should offer a combination of durability and energy efficiency:
uPVC frames – these frames offer good insulating qualities and in this way, improve energy efficiency in your home. uPVC frames are also highly affordable and come in a wide range of sizes. They are known for being fade-resistant and maintenance-free.
Aluminium frames – this type of window frames is strong, low maintenance, and modern-looking. However, they don't offer as much energy efficiency as other materials. If among all features of windows, thermal conductivity is of highest importance to you, always choose premium models of aluminium windows, equipped with a thermal break, such as e.g. a rubber strip. This helps to prevent heated air inside your home from escaping.
Wooden frames – these frames offer both energy efficiency and an elegant timeless appearance. They're also highly durable but, at the same time, require regular maintenance to stay in good condition. But the most important feature is their impressive energy efficiency: wood is a natural insulator, so it absorbs and retains heat, effectively keeping out the cold during the colder months.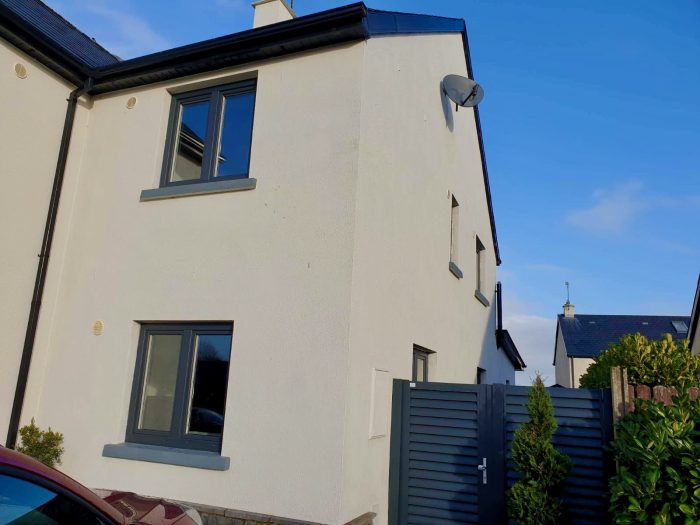 Energy Efficiency
It is a well-known fact that most heat escapes to the outside world through windows and doors. Energy-efficiency is one of the features of windows constructed in accordance with modern technologies. In the latter, the construction limits thermal losses to the highest possible extent. Choosing good quality windows can significantly reduce energy loss. In this case, the heat transfer coefficient plays a crucial role.
The heat transfer coefficient is commonly labelled with the letters "Uw". In simple terms, it defines a measure of the heat gain or loss through glass due to the difference between indoor and outdoor air temperatures. The heat transfer coefficient Uw relates to the entire window. It can take any value, but generally for windows it ranges from 0.20 to 1.20. The lower the coefficient is, the better the energy performance of the window.
If you are looking for the best home windows to buy, you should obviously opt for the ones meeting the highest energy efficiency requirements. It is always worth choosing windows with three gaskets in the frame, as well as paying attention to the frame installation depth. Generally, the thicker the frame, the better the insulation parameters of the window.
Glazing type
The most important piece of advice relating to this subject goes as follows: forget about single-pane windows. The only two solutions you should consider are double and triple glazing, with an emphasis on the latter option.
Double glazed windows may be a good investment for a basement or garage or for thinly thermally insulated houses where it would be pointless to install the option with three panes. Why? Well, simply because triple glazing would not improve the energy balance there and cold air would anyway get through the partitions, such as the roof. However, in all other cases, choose triple-glazed units when looking for good windows for your house. The additional pane has a positive influence on maintaining the indoor temperature. Triple glazed windows will perform much better also in terms of resistance to external factors such as: moisture or more extreme weather phenomena, for example hail.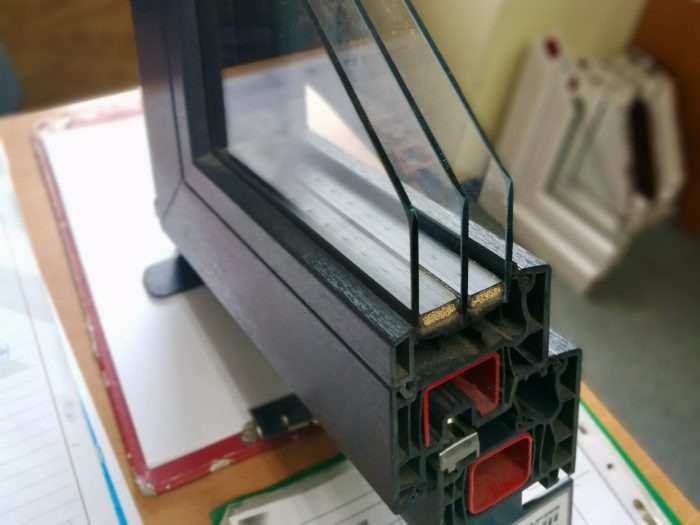 Besides, if you want to make the most out of triple pane windows, choose them according to two parameters: the total thickness of the glazing unit and U-value of the package. The optimal solution would be a triple glazed unit with a width of 48 mm and a thermal insulation coefficient of Uw = 0.5 W/m2K .
Safety and Security
Safety and security are those features of windows that often go hand in hand. Good quality windows should do more to help keep your home and its inhabitants safe and sound. A few of the modern technologies on best windows include safety or impact resistant glass, stronger locks and latches, and window styles that are almost impossible to force open from the outside. The latter include fixed windows (which simply do not open) and casement windows, considered the most secure type of windows, in which there is no way to turn the handle from the outside.
Cost
When it comes to window cost, please bear in mind that going with the cheapest option isn't always the best idea. Investing in really good windows for a house may be more expensive, but comes with much higher quality and a far better solution for your home. With good quality windows, you won't have to worry about spending money to replace them in a few years or have them repaired. Best windows can also help you save money over the years through reduced energy bills. So even if you pay more for your windows initially, you will be able to regain this investment over time.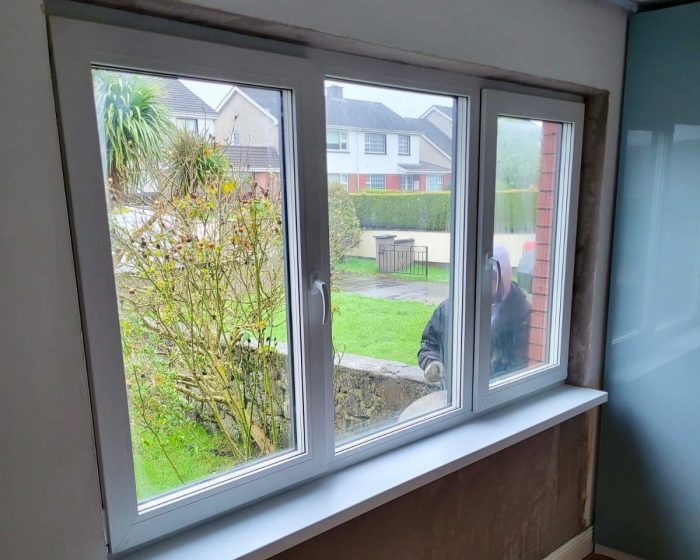 Window installation
Last but not least, remember about the importance of proper window installation. Windows must be properly installed in order to function as designed – otherwise, even the most expensive option would be just throwing money down the drain. So, before you decide on the best home windows to buy, choose a window supplier you can trust. Get informed on the particulars of their installation process and make sure you know exactly what to expect on installation day. If you want to know what the ideal windows installation project should look like, read about Fenbro installation services here.
Choose the best windows with Fenbro
We hope this blog article has proven to be useful and you know now what windows features to pay attention to! If your home needs new windows, please contact the Fenbro Sales Team. We offer high-quality windows for homeowners in the UK and Ireland. Our experts can help you select the best windows for your home.