The choice of window material is surely one of the most difficult decisions to make when you are building or renovating your home. For the people living in harsh and cold environments, this task may become even more daunting. Obviously, you have to pay attention to windows' practicality, durability and thermal efficiency as they ensure everyday comfort and ease of maintenance. You can't ignore those benefits, particularly if you are located in coastal towns of Ireland or the UK.
But let's be honest, practicality is one thing, aesthetics is the other. Who wouldn't like to equip their house with windows that simply look great? A stylish and cosy interior is highly desirable, especially when it is grey and cold outside. So if you dream of the look of a real-wood window for your interior, but you would also like to combine it with low-maintenance exteriors, then alu clad windows may be the right solution for you.
What are alu clad windows
Aluclad windows have been growing in popularity in Ireland and in the UK in recent years. The reason for this state of things lies in the most important features of this type of windows: low maintenance and high protection against unfavourable weather conditions. Such benefits are possible due to the combination of aluminium and wood – two unique materials, alu clad windows are made up of.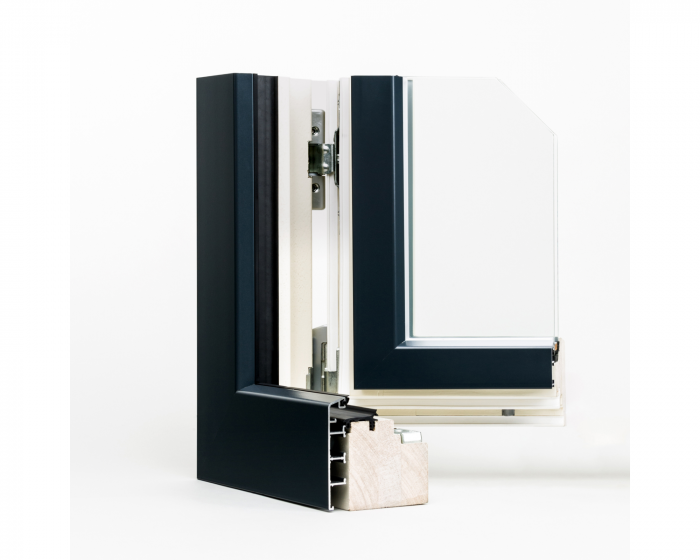 To be precise, the term 'cladding' refers to the layering of one thing over another in order to create an outer protective barrier. Aluclad windows are made of wood but they have an exterior aluminium cladding which protects their frame. As we know, it is the wood that adds a unique sense of elegance and warmth to every interior. However, wooden windows require frequent maintenance on the outside – and this, we admit, might be troublesome at times. Aluminium, on the other hand, does not need all the necessary upkeep for the exterior. It is one of the strongest materials used in the production of windows. It is durable, resistant to elements and rust-free. Aluminium cladding will not only last for a long time without any serious damage but it will also help windows to look like new for many years to come. That's the reason why alu clad windows are a perfect mix of style and function and are surely one of the best options for contemporary homes on the British Isles.
As Fenbro is selling its joinery products to clients all over UK and Ireland, we have naturally included wooden windows with aluminium cladding into our offer. You will find them under the following links:
https://fenbro.com/product/naturo-68/
https://fenbro.com/product/naturo-76/
Top reasons to choose alu clad windows
So we have made it clear: if you want to get the nicely warm texture of wood on the inside surface of your windows together with the outside protective features of aluminium, you should choose alu clad windows for your home. However, it is time to take a more detailed look into the benefits such windows have to offer.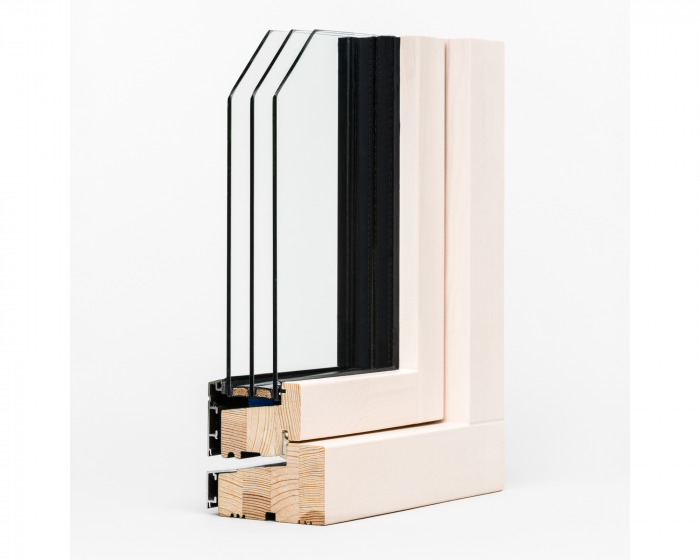 Great thermal performance – Alu clad windows are well-insulated with low U-values. In fact, they are thermally superior to aluminium framed windows. Why is it so? Well, aluminium conducts the cold and it may become a bit troublesome in winter months – especially when aluminium is the only material used in the production of the frame. In the case of aluclad windows, such worries are simply gone. The frames are made of wood which is a naturally insulating material and therefore, alu clad windows are warmer and more efficient. In the case of alu clad windows offered by Fenbro, the style of a wooden window always goes together with the best thermal parameters.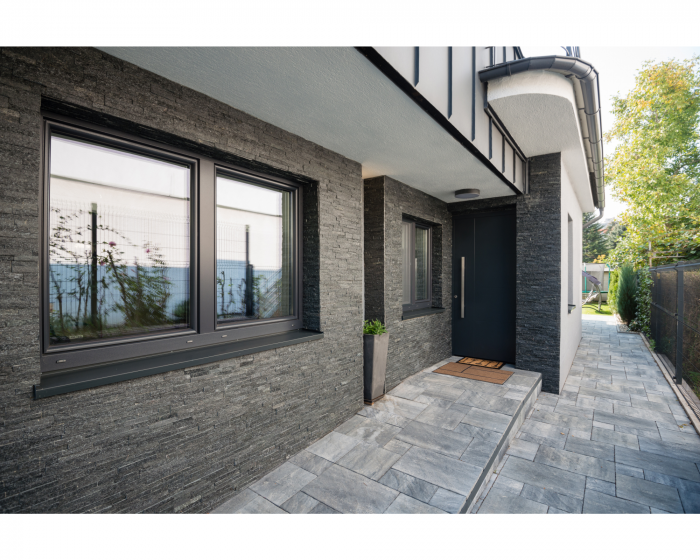 Low maintenance and durability – Aluminium cladding requires less upkeep, it is resistant to warping and flexing and you can be sure that it will not rust or discolour over the years. Aluminium clad windows do not need to be painted or stained to keep their weather-resistant qualities.
Aesthetic appeal – Window frames with aluminium cladding are stylish and aesthetically pleasing. That's why they look perfect in commercial properties and newly built homes. The sleek aluminium exterior is also an interesting modern twist to more traditional homes and goes hand in hand with the real-wood interior style.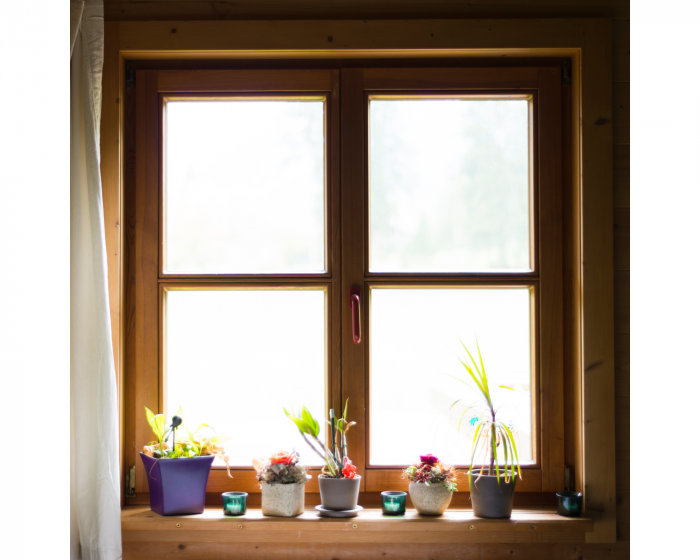 Choice of colours – A great advantage of having aluminium in aluclad windows is the possibility to choose from a large range of RAL colours for the outside cladding. When it comes to the inside, you can either leave it natural or paint it using one of wood types -RAL colours.
Carefully selected species of wood – Naturally insulating wooden frames in aluminium clad windows are made of high quality timber known for its strength and stability. In the Fenbro offer, you can choose among 4 types of wood available: joined or solid pine, oak, meranti and larch. All these types of wood are carefully selected and treated and ensure a very attractive, exquisite inside appearance of alu clad windows.
The cost of aluclad windows
Let's face it: alu clad windows are not a low-budget option. In fact, they are pretty expensive – and it is their biggest (and probably only one!) disadvantage. But isn't it worth it to pay more for a top quality product that will remain impeccable for years to come? What is more, if you spread the cost over a long time, it may turn out that aluminium clad windows will eventually save you energy- and maintenance costs well into the future.
If you are still not sure whether to invest into alu clad windows or not, ask us for a quote! Our sales team will prepare the offer on a chosen alu clad window model tailored to your individual needs. Contact us and let us help you make the right decision!